The Internet world is expanding every single day. Not only with professional websites, social media platforms and hilarious videos but also with high quality user generated content. With the ability to create, imagine and share online we as a society are much more connected and in tune with what is going on in the world around us. We have the ability to expand our minds
Blogging is one of the main platforms people use in order to start this sharing process. As a marketing tool a blog is an amazing asset that will allow your brand to further establish your brand persona but is can also be used as a communication tool. Consumers can comment on your posts and share your story so the conversation can continue.
Strangely enough blogging as a medium also has tremendous Search Engine Optimization capabilities. Using keyword strategies, linking to websites and generating creative content your blog can help drive traffic to your brand.
A keyword strategy allows the user to choose words that best describe their brand or product and "bulk up" on those words. This allows Google to easily recognize what the post is about and place it accordingly.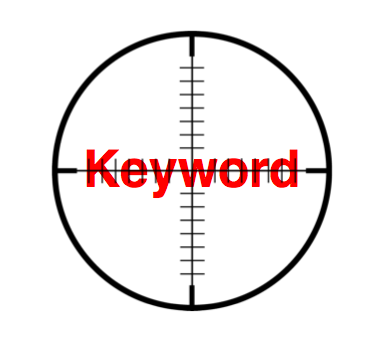 Linking to other blogs or websites will help build the authority of your page. By using a number of different resources consumers will trust that you know what you are talking about and that you are telling the truth. This will drive traffic and encourage sharability. Another strong addition to your SEO would be to have others linking to your blog. Search engine watch agrees that this link building technique allows you to build a connection with other brands and establishes your credibility. If the goal is to drive people to your website this is an excellent approach.
Finally blogs allow you to design new content to share with your consumers. This step helps with both the keyword strategy and the linking process. Content is the "meat" of your blog. It is the reason people will continue to come back time after time. Without content the other two SEO strategies are useless.
Blogging is a great way to show your talents and interest to prospective consumers in your brand and products but it has so much more to offer. With its ability to be both a successful marketing tool as well as have numerous SEO strategies blogging is an amazing opportunity for businesses/people. I for one have been building my online brand through my blog for a few years now and I can certainly see the benefits.